SIROW offers multiple versions of our research-informed sexual and relationship health curriculum-based, multicomponent intervention tailored to different specific populations.
Our researchers have partnered with numerous community-supportive entities to provide this tailored intervention to numerous populations who historically have been underserved or are at increased risk for HIV, sexually-transmitted infections (STIs), viral hepatitis, and dating/relationship abuse. These populations include, for example, youth, women, individuals who identify as LGBTQ+, and people who have substance use issues.
Current Projects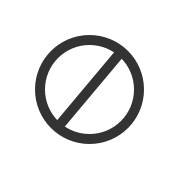 Bridges to Wellness is an infrastructure and capacity-building project to deliver and sustain prevention services to reduce the onset of substance abuse (SA), HIV, and Viral Hepatitis (VH) among system-involved minority youth ages 13-17 in Tucson and Sells, Arizona. B-Well is a collaboration between SIROW, Intermountain Centers for Human Development, the Pima County Health Department, and the Pima County Community Prevention Coalition. Four project goals include:
completion of a needs assessment and strategic plan;
mobilization and capacity building to address identified prevention needs;
implementation of prevention strategies and programs; and
evaluation of program processes and outcomes to assess performance and project impact on behavioral health disparities.
The Intermountain infrastructure/capacity-building component includes: a Train-the-Trainer model to train youth professionals to deliver prevention services; developing policies for successful implementation; integrating Intermountain staff into B-Well service delivery; and embedding B-Well project services into existing Intermountain services. Community infrastructure development and capacity-building includes collaborating and coordinating with the Community Prevention Coalition as key stakeholders and working to increase protective factors in the community through direct and indirect environmental prevention, outreach activities, and social marketing. The prevention component for youth will utilize a Cognitive Behavioral and Motivational Interviewing approach, combining small group evidence-based curricula; individual prevention planning; SA screening; HIV and VH counseling and testing; and active linkages to additional services.
Contact: Josephine Korchmaros, jkorch@arizona.edu
SIROW project team: Josephine Korchmaros, Monica Davis, Tamara Sargus, Fedora Preston-Haynes
Project partners: Intermountain Centers for Human Development, Pima County Health Department, Pima County Community Prevention Coalition
Location: SIROW Central, 3776 N. 1st Ave., STE. 102, Tucson, AZ 85719
Bridging two social justice issues, the Sex University (Sex U) Pilot Study will use sexuality education as an innovative strategy for preventing sexual violence. Aimed at first year students who are involved in Greek organizations, the project will adapt a comprehensive sexuality education program using sexual ethics and rights-based approaches. Sex U will be packaged into an institute where participants will learn, build skills, discuss, reflect, and have fun. The efficacy of Sex U for preventing sexual violence will be tested using an experimental design. Participants who engage in the program are expected to demonstrate increased knowledge of relationship "red flags"; increased confidence negotiating consent and asserting personal boundaries; improved sexual communication skills; and the ability to articulate human rights as a motive for consent. Given positive outcomes, the pilot study's final objective will involve exploring options for scaling up Sex U to broader adoption by the Greek community and other University entities.
Contact: Courtney Waters, cwaters2@arizona.edu
SIROW project team: Courtney Waters, Fedora Preston-Haynes
Location: SIROW Silverlake Park, 1037 E. 34th St, Tucson, AZ 85713
The purpose of Spectrum is to provide HIV prevention and education services (including HIV and Hepatitis testing and counseling) and to expand and enhance substance use and co-occurring disorder screening, referral to treatment, and outreach and pretreatment services for LGBTQ+ identified youth and young adults (primarily ages 13-24) from elevated-risk multi-ethnic communities, primarily, Latino, African American and Native American. This project utilizes an existing collaboration including SIROW, the Southern Arizona AIDS Foundation (SAAF), and Devereux Advanced Behavioral Health (Devereux). The primary target population includes youth who might not be identified as having substance abuse and related behavioral health problems or receive needed interventions in culturally responsive ways. Spectrum will enhance and expand the continuum of services for participants. All participants will receive the either the SIROW Health Education for Youth (SIROW HEY) curriculum or the SIROW Sexual Health Education-Queer (SIROW SHE-Q), facilitated by staff from the SAAF, Devereux and SIROW.
Contact: Claudia Powell, claudiap@arizona.edu
SIROW project team: Claudia Powell, Courtney Waters, Corrie Brinley, Monica Davis, Keith Bentele, Amy Lucero
Project partners: Southern Arizona AIDS Foundation (SAAF), Devereux Advanced Behavioral Health
Location: SIROW Silverlake Park, 1037 E. 34th St, Tucson, AZ 85713
Completed Projects
Completed projects are listed in alphabetical order.